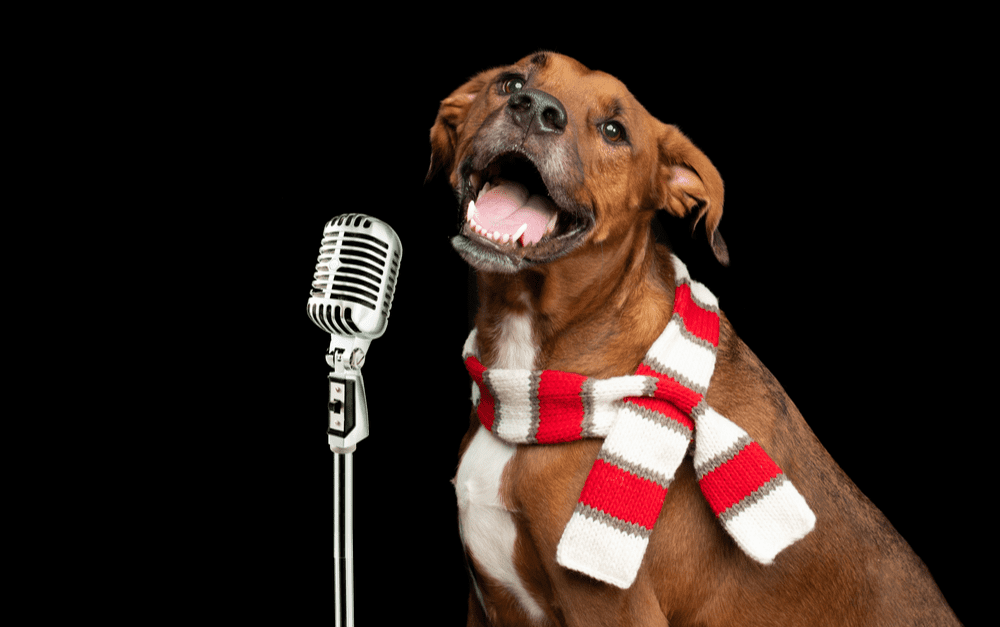 Happy PAW-lidays! Survey Reveals Dogs' Favorite Christmas Songs
FacebookTwitterSubscribe
"This post contains affiliate links, and I will be compensated if you make a purchase after clicking on my links."
The tree is decorated, the stockings are hung, cookies are baking, and holiday tunes are playing. Your home is officially filled with the sights, smells, and sounds of the holidays. What could be better?
Well, according to your dog, your holiday playlist could use some editing. New research by Guide Dogs UK revealed which Christmas songs dogs love the most.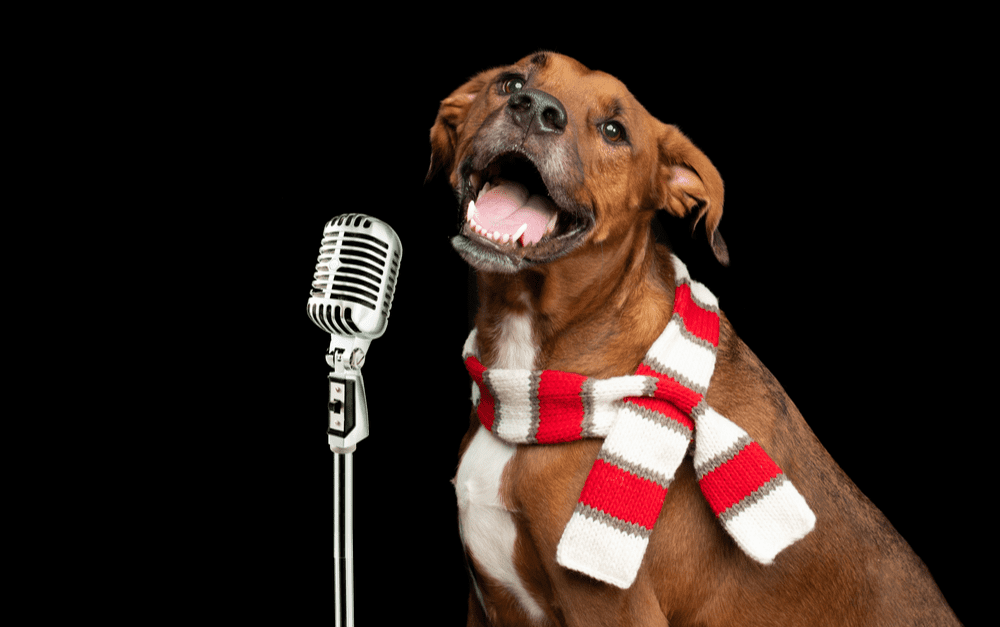 While it may not top your Christmas carol list, a Guide Dogs UK survey of 1,000 dog owners found that the most popular song for pups was Wham!'s 'Last Christmas.'
Following closely behind were the number two choice, 'Jingle Bells,' and the third favorite, Mariah Carey's 'All I Want For Christmas Is You.'
The majority of dog owners surveyed said their canine companions preferred upbeat tunes (22%) over quieter songs (18%), instrument-only songs (14%), or slower holiday music (14%). But, how did they know what their dogs preferred? A dog becoming tail-waggingly energetic was generally a good indicator that they liked the song played. And, appearing calm or even drifting off to sleep meant they had no objections.
Dr. Helen Whiteside, Chief Scientific Officer at Guide Dogs told The Daily Mail, "music is often used to calm dogs in times of change and stress, so it is unsurprising that it will play a key role for dogs this Christmas. But also we can see from the poll that music can bring out fun moments for dog and owner to share, so take a look at our top 10 list and let us know your favorites this Christmas."
'TOP 10 CHRISTMAS SONGS FOR DOGS'
1. Last Christmas, Wham! (10%)
2. Jingle Bells (9%)
3. All I Want for Christmas is You, Mariah Carey (6%)
4. Driving Home for Christmas, Chris Rea (6%)
5. I Wish It Could Be Christmas Everyday, Wizzard (6%)
6. Merry Christmas Everybody, Slade (6%)
7. Silent Night (6%)
8. Fairytale of New York, The Pogues (5%)
9. It's Beginning to Look a Lot Like Christmas, Michael Bublé (6%)
10. A Wonderful Christmas Time, Paul McCartney (5%)
Ready to see how your dog reacts? Will they dance and howl along to Wham!'s 'Last Christmas'?
There may also be a new contender for your dog's favorite holiday track. Last year, animal behaviorists set out to develop the world's first Christmas song for dogs. 'Raise The Woof!' features common canine commands and dog-friendly noises over a reggae-style beat that's sure to have your dog's tail wagging.
Watch the adorable video here, then tell us how your dog reacts!
For dogs, music is more than just fun (or annoying). The right music can have a therapeutic effect on your dog, making it a useful tool in combatting stress and anxiety.
According to a 2012 study conducted by Colorado State University, classical music played to kenneled dogs helped them relax. Another study done in 2017 by Scottish SPCA and the University of Glasgow indicates that although classical music did calm dogs, they became bored after listening to it for a few days.
However, reggae and soft rock music were found to reduce dogs' stress, barking, and heartbeat. Reggae and soft rock music is also recommended for dogs with separation anxiety, those that have trouble sleeping, and dogs that fear thunder or loud noises.
This post contains affiliate links. If you make a purchase after clicking them, we may get a small commission. The Dogington Post is dedicated to finding the best products for dogs and we will never recommend a product that we don't love.