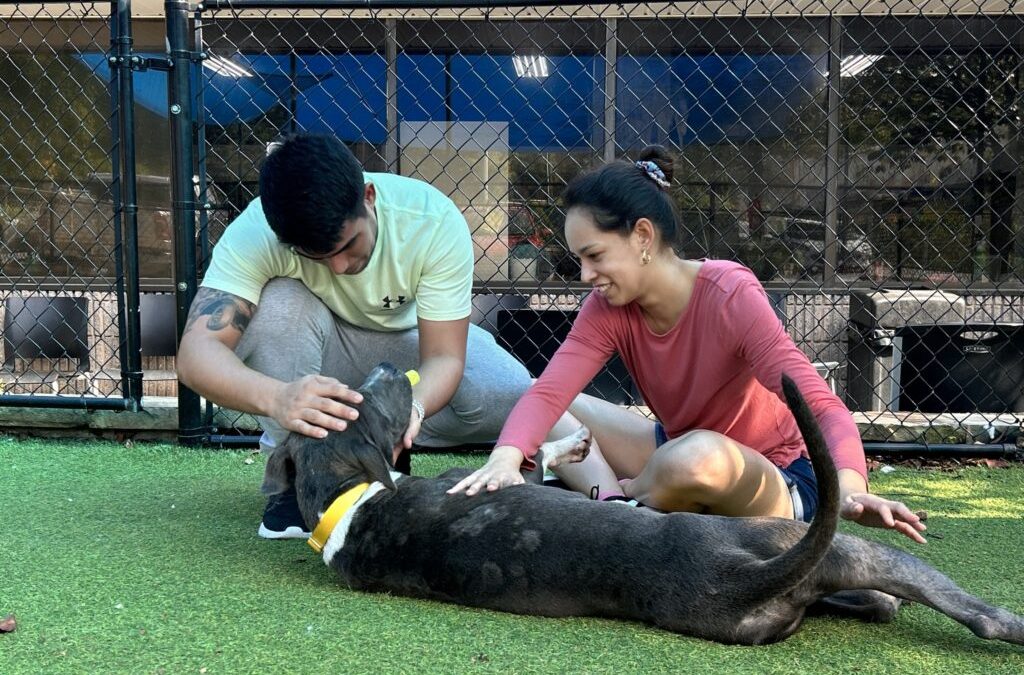 Shelter Writes A Touching Open Letter After Knowing Owner's Reason For Leaving Dog At Rescue
FacebookTwitterSubscribe
"This post contains affiliate links, and I will be compensated if you make a purchase after clicking on my links."
Lifeline Animal Project, an animal shelter in Atlanta, wrote a touching open letter to a dog owner who left their dog at the rescue.
On August 25, the animal shelter posted "An open letter to Milo's owner" on their Facebook page with a photo of Milo, the 8-month-old pup, and the note his owner left.
Staying true to their name, Lifeline offered both the owner and pup the support they need after finding out why the owner left Milo at their doorstep.
The note reveals that Milo was left just outside one of the shelter's facilities on August 17. In the note, the owner also explains that they are homeless and cannot properly take care of the dog.
"Please do not judge me on this single act alone," the owner wrote.
He continued, "I am simply a human trying to do what's best for my puppy. I am homeless and cannot fulfill the duties needed to care for him."
The owner also said he tried re-homing Milo and looked for a foster home for him. "This is the only way. I know you will take him & he's safe. He's a sweetheart and very well-mannered and trained."
Along with this explanation, the owner also provided important information about their pup, such as his name, age, and vaccination status.
They even included some of Milo's traits and favorite treats. "Loves chew bones, friendly, tolerant with cats, and well trained with other dogs."
In Lifeline's open letter, they wrote, "We found your dog right where you left him in a space where he wouldn't get hit by a car or harmed when wandering freely in search of sanctuary."
Lifeline explained that the shelter team found Milo in the morning and immediately brought him inside the building where he waited for his turn for his intake exam.
The shelter said that reading the first few lines of the owners note made them think of "how it must have felt for you to write that message as you left your loved one behind."
"What a brave act of self-sacrifice to risk scorn and judgment while trying to do what was best for Milo, to make sure that he would be safe, would be able to get veterinary care, and would have food, water, and a roof over his head," Lifeline wrote.
"Because of your note, we knew Milo's name, how old he is, that he has been friends with other dogs and cats, and that he is very obviously loved."
Lifeline offered to help Milo go home to his owner saying, "[we] will do everything in our power to help him go home."
Lifeline asked the owner to reach out to them and said, "You will be met with compassion and understanding. Milo deserves the safety and security of a home, and so do you."
Lifeline used this opportunity to shed light on the many hardships that both owners and dogs go through. They wrote, "Milo is just one of the many dogs in our care who have loving families who are facing tough decisions and are trying to do what is best for their beloved pets."
Lifeline also encouraged members of their community to become foster parents if they are in a position to do so.
In an update on September 1, Lifeline said that even after "exhausting every option at hand", they unfortunately haven't found Milo's owner.
However, the shelter shared the news that "Milo is now adopted, loved and in a fantastic home with his new family."
Lifeline revealed that an incredible family fell head over heels for the pup when they came to the shelter. They said, "We hope to get lots of updates on his journey and we thank you all for being a special part of it."
The open letter was met with overwhelming response from animal lovers online. One user wrote, "This was so beautifully written and a sad reality. Heartbreaking. People don't want to abandon their pets by choice many times— it's [not] just financial hardship but often people in abusive situations don't want their animals to suffer abuse or have no choice. I hope and pray for better circumstances for both Milo and his owner."