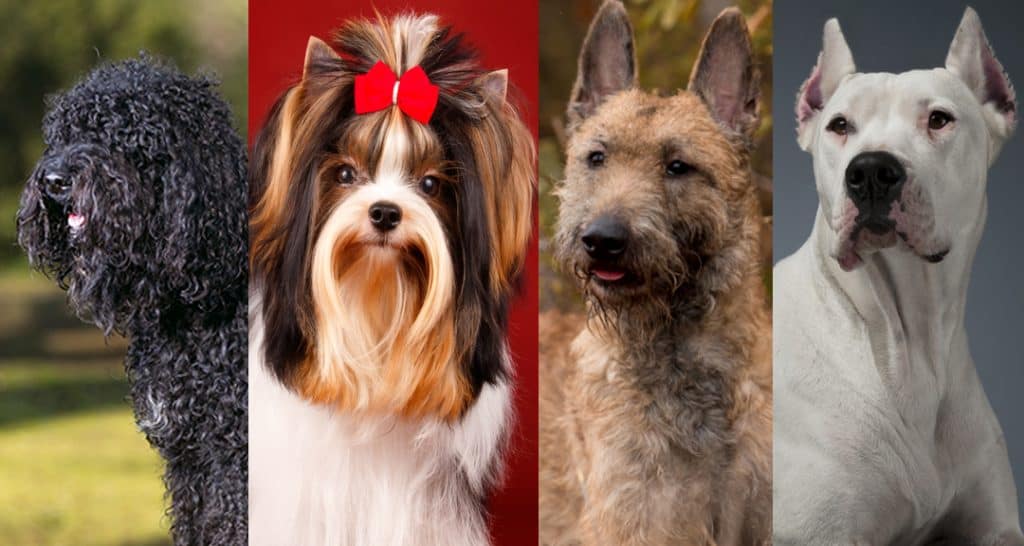 4 New Breeds Will Compete at Westminster for the First Time Ever
121SHARESFacebookTwitterSubscribe
"This post contains affiliate links, and I will be compensated if you make a purchase after clicking on my links."
Four newly AKC-recognized breeds — the Barbet, Biewer Terrier, Belgian Laekenois, and Dogo Argentino — will join the 209 eligible breeds at the 145th Annual Westminster Kennel Club Dog Show in 2021.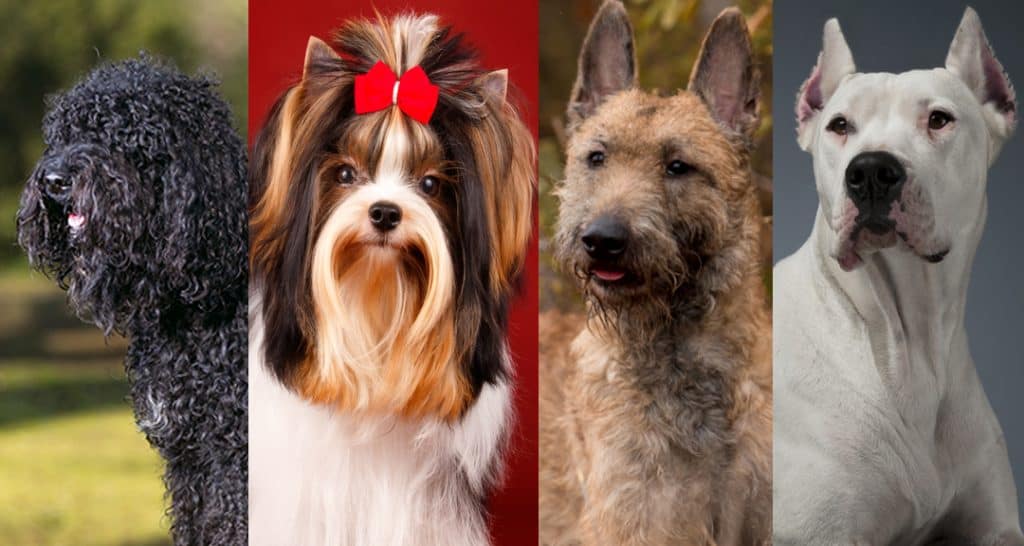 The annual dog conformation show is America's second-longest continuously held sporting event, behind only the Kentucky Derby. Rich in history, Westminster pre-dates the invention of the light bulb and the automobile, the building of the Brooklyn Bridge and the Washington Monument, the invention of basketball and the establishment of the World Series!
This year more than 2,500 dogs from 209 different recognized breeds will enter the ring in hopes of earning the Best in Show title. The breeds that are eligible to compete are determined by the American Kennel Club based on population and geographic distribution, as well as growing interest by the breed's parent club.
The 4 newly-recognized breeds, all competing for the coveted Best in Show title at this year's Westminster Dog Show competition are:
Barbet:
The archetype water dog of France, the Barbet is a joyful, bright, and loyal companion. A rustic breed with roots as far back at the 16th century, this medium-sized dog locates, flushes, and retrieves birds. The Barbet will join the Sporting Group.
Biewer Terrier:
The Biewer Terrier (pronounced "beaver") was developed in Germany in the 1980s. This whimsical toy breed is light-hearted, intelligent, and amusing. The Biewer Terrier is an elegant, long-haired dog with a breed signature ponytail. Their fun-loving, childlike attitude makes them a devoted, loyal, and obedient companion, despite being mischievous at times. The Biewer Terrier will join the Toy Group.
Belgian Laikenois:
The rarest of the four native Belgium breeds, the Belgian Laekenois (pronounced "Lak-in-wah") is an affectionate, alert and intelligent dog bred to herd and guard flocks and fields. Similar to the Malinois, Sheepdog and Tervuren, this sturdy dog's main difference, besides region of origin, is his rough, coarse coat with a tousled look. The Belgian Laekenois joins the Herding Group.
Dogo Argentino:
The Dogo Argentino, developed in Argentina's Cordoba province in the 1920s, was bred to find, chase, and catch dangerous game such as wild boar, pumas, and other destructive predators. The Dogo Argentino joins the Working Group.
Since 1877, the Westminster Kennel Club has held an annual benched all-breed dog show in New York City. Like many longstanding events, the COVID-19 pandemic resulted in a change of plans. Due to the ever-changing government restrictions, a move to a springtime, outdoor dog show was necessary to uphold Westminster's commitment to the health and safety of everyone who attends our show. For the first time since its inception, the Westminster Kennel Club Dog Show will be held outside of NYC at Lyndhurst, a property of the National Trust for Historic Preservation, in Tarrytown, New York on Saturday, June 12 and Sunday, June 13, 2021, with live coverage across FOX Sports networks.