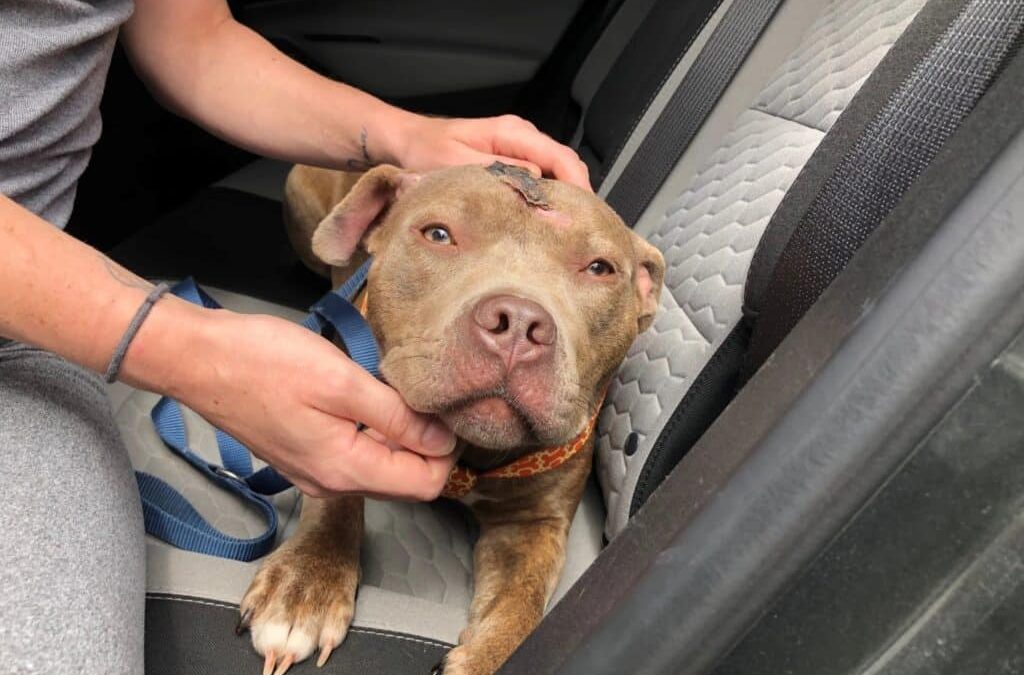 Toronto Puppy Reunited With Owner Nearly Three Weeks After Being Stolen
FacebookTwitterSubscribe
"This post contains affiliate links, and I will be compensated if you make a purchase after clicking on my links."
After being separated from her owner for nearly three weeks, an American bulldog puppy kidnapped from her Toronto home earlier this month is now reunited with her owner.
Earlier this month, on July 5, a suspect broke into an apartment at Jane Street and Shoreham Drive and the dog, Bella, was abducted. According to the police, Bella was found by her owner at a city animal shelter on July 25 at 3 p.m., 20 days after she was last seen.
In a statement by the Toronto Police Service, Bella got hit by a vehicle in Scarborough after she was kidnapped. A kind stranger then found and brought the dog to a veterinarian to be treated for its injuries.
The dog's owner, Lauren, who has permitted Global News to use just her first name, described the weeks without Bella as "hell." Lauren revealed to the media that the car accident left her American bulldog with a shattered shoulder blade.
"It's been an absolute nightmare," she said. "Not knowing if I'll see her again, not knowing who had her (or) what's happening to her."
"(Bella's) got like a resting serious face, (but) I could tell she was excited and I was excited," she said, noting that Bella's tail was wagging.
Lauren said Bella initially showed some uneasiness. "But she ran to me, she knows who her mom is," she added.
Lauren expressed her gratitude to all the people who helped bring Bella home. "I appreciate everyone for helping me, especially the lady that scooped her off the street, especially Detective Morris and everybody at 31 (Division). Thank you."
Tiffany Ellis, a 26-year-old woman, wanted for stealing, is now being sought by police. Anyone with information is encouraged to call them at (416) 808-3100. Additionally, Crime Stoppers accepts anonymous tips over the phone at 416-222-TIPS or online at www.222tips.com (8477).