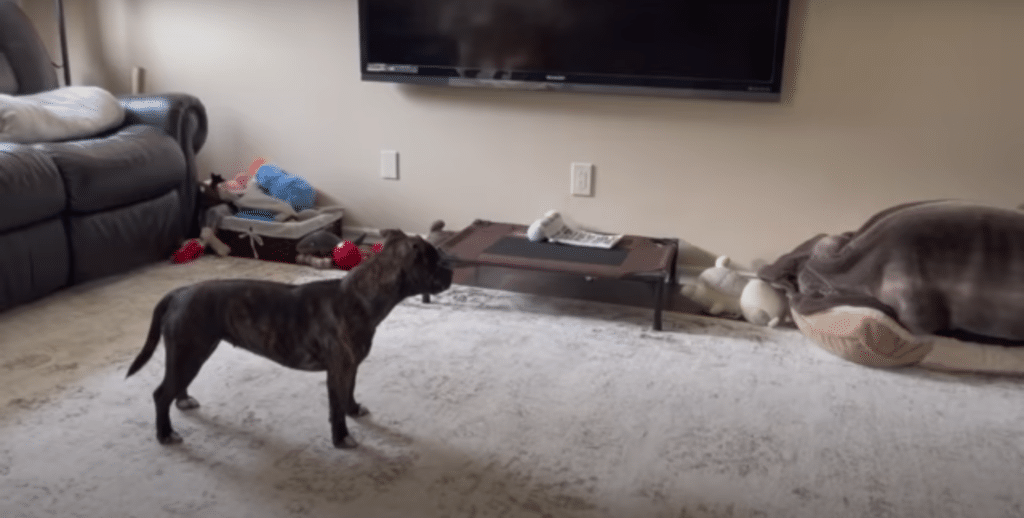 VIDEO: Dog Solves Mystery Behind Someone In Her Bed
FacebookTwitterSubscribe
"This post contains affiliate links, and I will be compensated if you make a purchase after clicking on my links."
Dogs have a great sense of smell and familiarity with their owners. So even if we try to hide from them, like under a blanket perhaps, they'll know who's behind it!
In a viral video on YouTube about a Bull Terrier named Puddy, he and his owners, Steven & Steph, have a bit of fun. Titled "Funny Dog sees someone sleeping in her bed" the video starts off with Puddy noticing something off with her bed.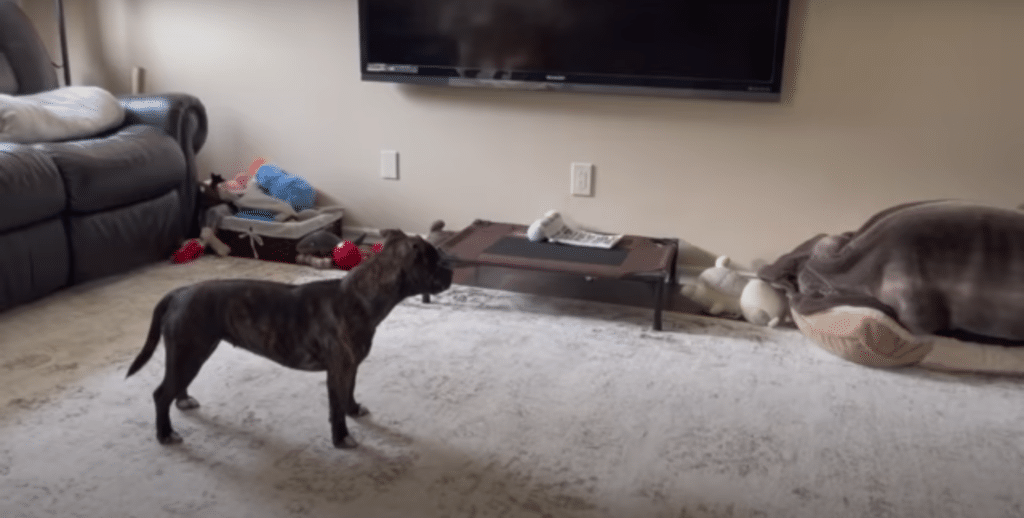 Curious, as dogs always are, Puddy then cautiously approaches the huge lump on her bed. Steven then says, "everything is snugged under," making it difficult for the dog to get through. As she tries to make her way inside, her tail wags the entire time so it's clear that she's having fun. It's no doubt she knows who's under the covers, but needs to make sure.
Steph, the mysterious lump hiding under the covers, stays still the entire time. Even as Puddy forces her way inside the blankets, Steph doesn't move. This makes Puddy all the more curious as to what's up.
With all of Puddy's force, she pushes her head inside the blanket and soon, Steph says, "she's in!" Even then, Steph doesn't move, until Puddy forces herself under Steph's torso. And lo and behold, Puddy has successfully revealed Steph from under the covers.
Viewers loved the video so much. One person commented, "So cute, she knew right from the beginning the little tail was wagging so fast. There's never a dull moment."
Puddy The Dog, who has her own YouTube channel is the runt of her litter but has a great life with her fur-parents. You can also follow Steven & Steph's channel here.
You can check out the full video of Puddy below.