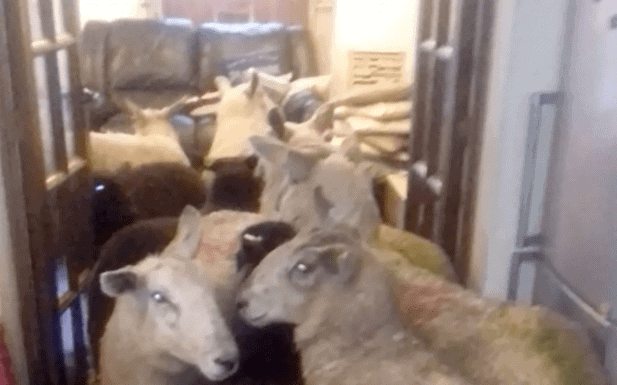 Overachieving Puppy Herded Entire Flock of Sheep Right Into Farmer's Home
1183SHARESFacebookTwitterSubscribe
"This post contains affiliate links, and I will be compensated if you make a purchase after clicking on my links."
A young Border Collie had only begun his sheepdog training, but to prove he knew how to herd, the overachiever led an entire flock of sheep right into his family's home!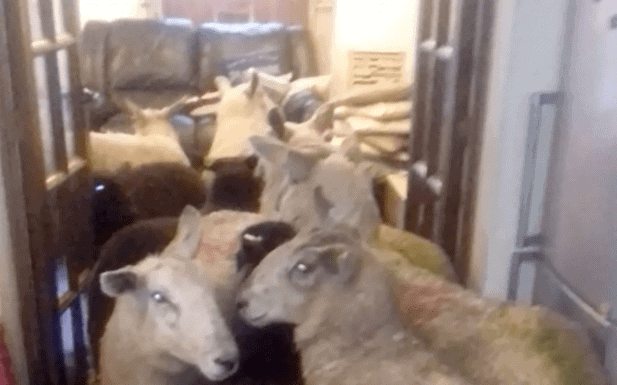 Rosalyn Edwards was working in the kitchen of her family's farmhouse when she started hearing strange noises. When she turned to investigate, she found Rocky, the family's 7-month old Border Collie had proudly herded the entire flock of sheep into the house.
Apparently when Edwards' husband and son had gone out into the field, they'd left a gate open. So, the sheepdog-in-training took it upon himself to herd the flock and usher them indoors.
Edwards posted the hilarity to Facebook:
"I thought it was funny at the time, but then there was quite a lot of wee, poo and mud everywhere. It took me a little while to clean it all up," she told The Telegraph.
The family eventually ushered the sheep – all 9 of them – back outside via the front porch and began the long and tedious clean-up process.
Rocky, she said, was quite pleased with himself, but will clearly need some more training. "He brought new meaning to 'bringing the sheep home,\'" she said.