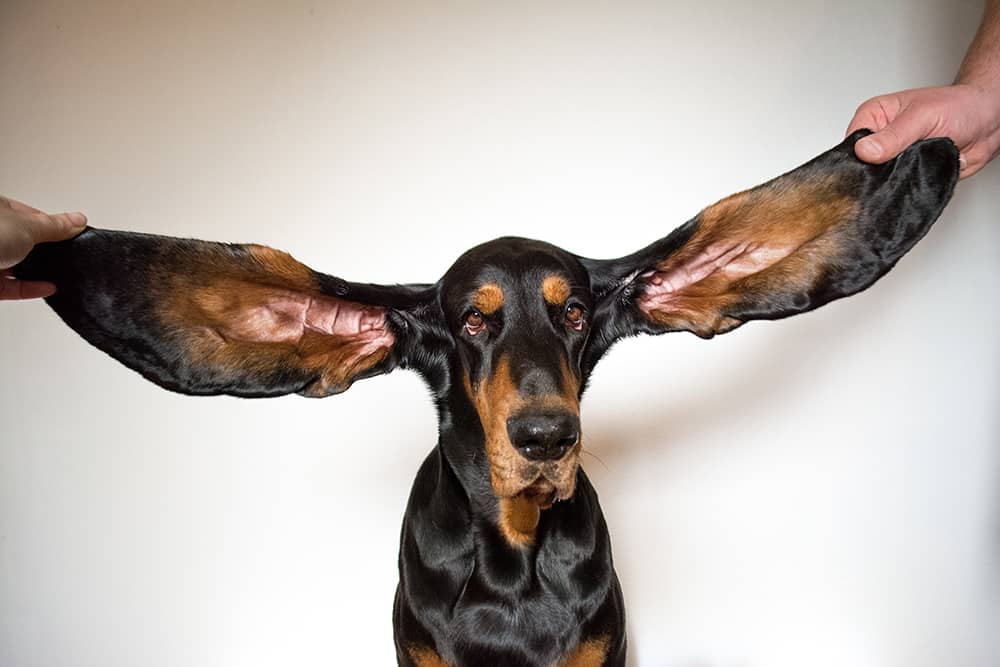 Coonhound 'Lou' Breaks Guinness World Record for her 'Extravagantly Long' Ears
108SHARESFacebookTwitterSubscribe
"This post contains affiliate links, and I will be compensated if you make a purchase after clicking on my links."
She's sweet, sassy, smart—and now she's a world record holder, too. A Coonhound named Lou earned a Guinness World Record title for her extravagantly long ears!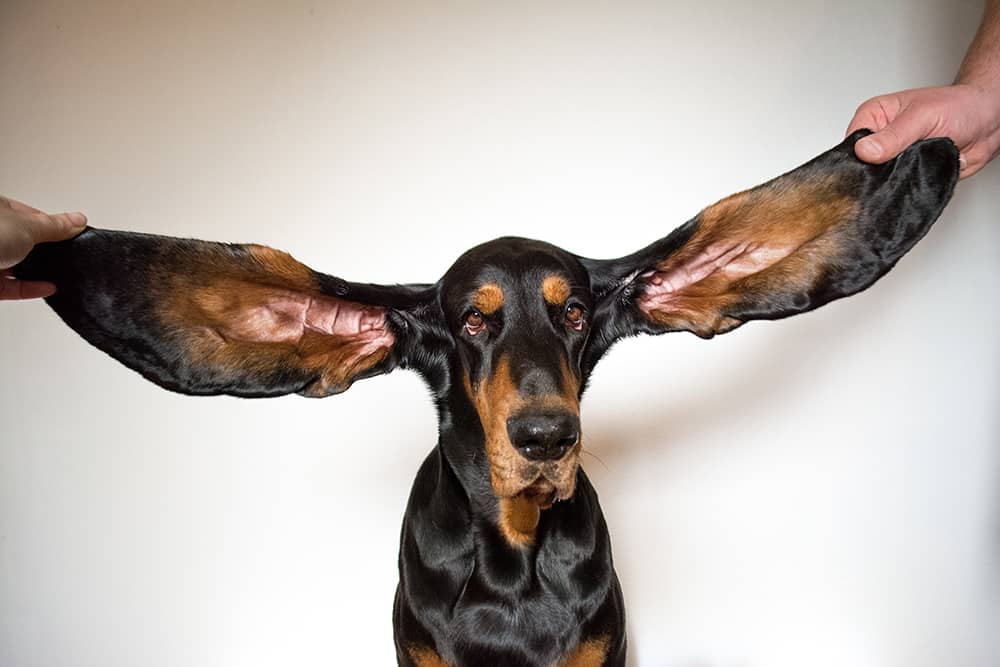 It was love at first sight for Paige Olsen. The moment she met Lou, a now 3-year-old Black and Tan Coonhound, she simply had to adopt her.
Olsen always joked that Lou's ears were "extravagantly long,†but it wasn't until sheltering in place during the pandemic, that she decided to measure them.
At 13.38 inches each, Lou snagged the Guinness World Record title for the longest ears on a living dog and secured her spot in the Guinness World Record 2022 book.
"All black and tan coonhounds have beautiful long ears, some are just longer than others," Olsen said. "Their long ears drag on the ground and stir up scents when they are tracking out in the field. It makes them great at following long, very old or 'cold' tracks that other breeds of dog may not pick up on."
According to Olsen, a veterinary technician, Lou's ears do not require any special maintenance due to their length. She checks them once a month for cleanliness and, in the winter, uses a snood, an ear warmer for dogs, to keep Lou's ears from dragging in the snow.
Olsen shares that Lou has fans everywhere she goes and encourages all pet owners to "embrace [your pet's] uniqueness and love them always.â€
GUINNESS WORLD RECORDS, the global authority on record-breaking achievements, revealed this and many more the record-holding stars in GUINNESS WORLD RECORDS 2022, now available in stores and online.