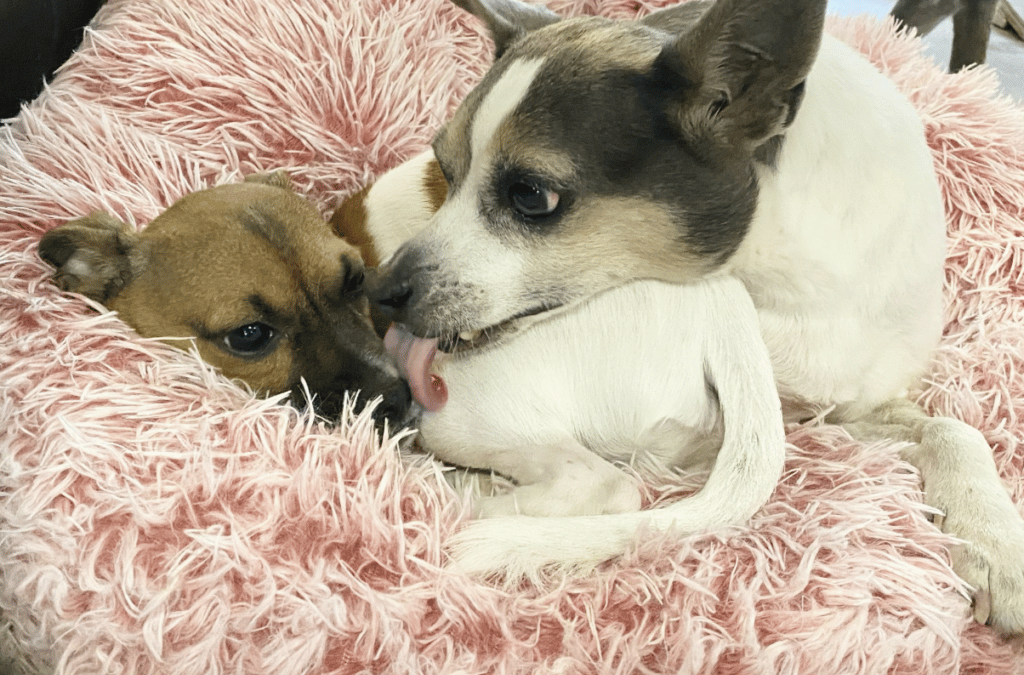 Puppy Born Without Front Legs Living Happily In A Senior Dog Home
FacebookTwitterSubscribe
"This post contains affiliate links, and I will be compensated if you make a purchase after clicking on my links."
Joey, the little canine born without front legs, is now spreading happiness in a senior dog rescue home in Rhode Island. Staying at the Vintage Pet Rescue, the dog is also raising awareness about the importance of animal rescues.
Kristen Peralta, the founder and executive director of Vintage Pet Rescue, said, "It's a really hard time to be in animal welfare right now. I've been working in rescue for ten years, and I've never seen anything like this. Shelters and rescues are completely full, and adoptions have slowed down tremendously. We're all just trying to keep our heads above water at this point. So, if you're looking for a new family member, please consider adopting. If you can't adopt, please consider fostering, volunteering, or donating to your local shelter or rescues. We need all the help we can get right now."
The residents at the retirement home adore Joey, according to Peralta. His "never stops wagging" tail and "happy" personality are a welcoming sight to the rescue home.
"Joey was part of a litter that was born to a family in Connecticut. His siblings found homes, but the owners didn't know what to do with Joey due to his special needs. They reached out to the Connecticut Humane Society, who referred them to us. We had never taken in a dog with no front legs, but we wanted to make sure Joey found the most suitable home," Peralta says.
Joey is working on strengthening his back legs while at Vintage Pet Rescue so that he can move around more easily. Joey's day-to-day life is unaffected by the loss of his front legs, according to Peralta.
"Joey is now able to go up the stairs to get onto the couch. He loves standing on his back legs and playing with the other dogs. In a month or two, Joey will be fitted for a custom wheelchair so he'll be able to run around as much as he wants," she says.
Vintage Pet Rescue will begin looking for Joey's perfect permanent home after he is fitted with his wheelchair. Joey's ideal home would have no stairs and owners who could show him lots of love and encouragement.
"We tend to feel sorry for animals that have a disability, but it's important that we don't project our feelings onto the animal. Joey doesn't know he's any different — this is all he's ever known. So, we treat him like a normal dog, and it's been wonderful watching him grow," Peralta says.