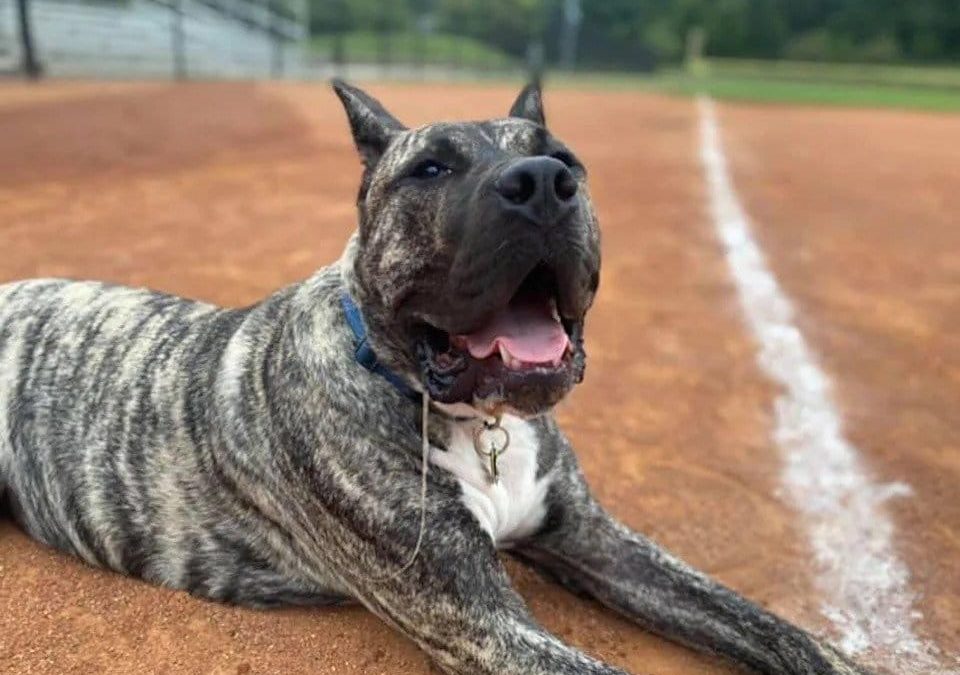 Beloved Rescue Dog Nominated for Hero Dog Award
FacebookTwitterSubscribe
"This post contains affiliate links, and I will be compensated if you make a purchase after clicking on my links."
In January 2021, rescue dog Ethan was given a 50 percent chance of survival. He was found, close to 50 pounds underweight, abandoned in the parking lot of the Kentucky Humane Society (KHS). Now, he is nominated for a 2022 American Humane Hero Dog Award!
Ethan is currently living in a loving home with KHS staff member, Jeff Callaway, and other pets. He made great progress and started to pack up some pounds, finally regaining the ability to walk. With the help of a growing number of fans, he became an ambassador for pet adoption and the amazingness of shelter pets. Ethan reaches more people and helps pull in more money by attending events and has been named the Chief Tasting Officer for Busch Beer's Dog Brew.
While recovering from his rough life, Ethan has recently supported the healing process of a fellow dog that experienced the same mistreatment he had. Just like him, Travolta is severely neglected, emaciated, and too weak to lift his head.
Because of Ethan's good deeds and efforts, he got nominated in the Shelter category of the yearly award show hosted by American Humane, honoring courageous canines.
Visit the American Humane Hero Dog Awards website to cast your vote for the first round until May 18. You can meet all the dogs nominated for other categories and vote for your favorite.