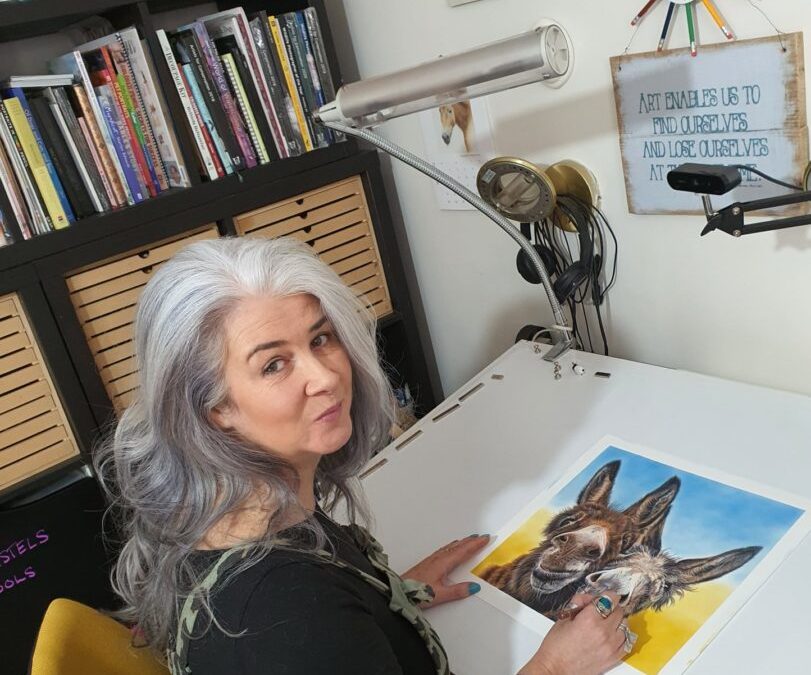 Animal Artist from England Raises Funds for Ukrainian Pets
FacebookTwitterSubscribe
"This post contains affiliate links, and I will be compensated if you make a purchase after clicking on my links."
As Ukrainian refugees flee their hometowns, many of them are seen carrying their cats and dogs with them. These pets are considered as part of the family and so these refugees couldn't bear to lose them. Just like humans, these pets need the essentials, such as food and water.
Lisa Watkins, an animal artist from Scunthorpe, aims to raise funds to support the pets of these Ukrainian refugees through an online auction. She hopes to raise £10,000. In the BBC News Facebook Page, she commented on March 13, "just to let you know that in the first hour of the auction the bids were already at £4k. Within the first 24 hours we were up to £9k!"
The charities being supported by the fund are 1 Dog at a Time Rescue UK and Sava's Safe Haven, both based about 40 miles (60km) from the Romania/Ukraine border. The charities are providing food, water and temporary shelter while the pets' owners go into a refuge. They are also assisting in the onward paperwork, vet checks, and vaccinations.