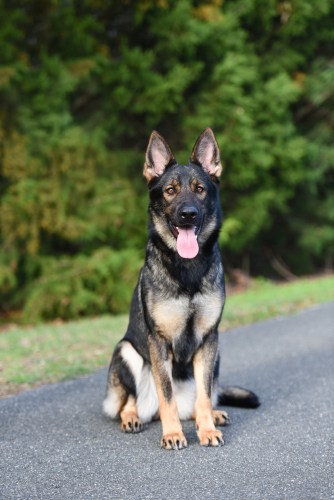 Microchips, GPS Collars, ID Tags, Oh My! Isn't There a Better Way to Reunite With a Lost Dog?
54SHARESFacebookTwitterSubscribe
"This post contains affiliate links, and I will be compensated if you make a purchase after clicking on my links."
As devoted dog owners, we all take steps to keep our dogs safe and secure. Still, things happen—doors and gates are left open, dogs dig under fences, excited pups dart off after squirrels…
In fact, according to the American Humane Association, one in three pets will become lost at some point in their life. Although there are millions of ways a dog could become lost, there are only a handful of ways to ensure they make their way back home—and they all come with their own set of limitations.
Isn't there a better way to ensure lost dogs quickly and safely return home to their families? In fact, there is! Meet ZuluTails.
Microchips, GPS tracking collars, and identification tags are all useful, sometimes life-saving tools. Still, each of them come with their own set of limitations. To illustrate this point, consider this true story about Ranger, a 2-year old German Shepherd that slipped through a hole in his backyard fence.
Not long ago, I was driving home one afternoon when I saw a loose dog running across the street and between houses in my neighborhood. Being a dog lover and hoping that someone would do the same for me if my dog ever became lost, I stopped, got out of the car, and called the dog over to me.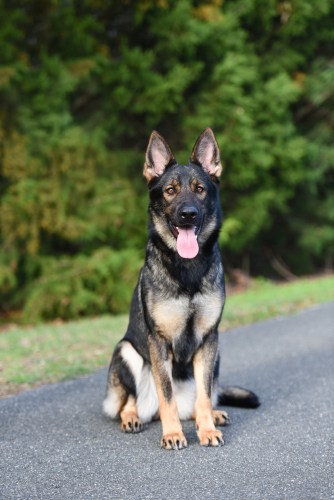 He was a beautiful young German Shepherd, healthy and clean, and showed me what a good boy he was by sitting the second I asked him to. He was very clearly someone's family member and his humans must have been desperate to find him. He was wearing a collar, but there was no identification tag or tracking device. After knocking on several doors and learning that none of my neighbors recognized him, I loaded him into my backseat using the infallible "wanna go for a ride" cue and headed to the nearest veterinarian to have him scanned for a microchip.
When the tech ran the microchip reader over his back, I was so happy that a chip was found! I thought it would only be moments before I could reunite this very good boy with the family that must surely be missing him. The vet tech didn't have any record of this particular dog being a patient, but she gave me the name of the microchip company to call and his chip number. This was going to take a bit more effort than I expected, but I was willing to go the extra mile to make sure he made it home.
I called the microchip company and gave them his chip number. They couldn't provide an owner name or contact information, but offered to place me on hold while they made contact. After several minutes on hold, the representative returned to the line and let me know the phone number they had on file was disconnected. He couldn't give me any personal information, but said if I gave him a street name, he could confirm if it matched his address. So, I started rattling off all the streets in my neighborhood. None of them matched. It turns out, this dog was registered in an entirely different state.
After returning home, I put one of my own dogs' leashes on the shepherd and started walking back toward where I'd found him, hoping to find an owner or that he'd lead me in the right direction on his own. A few minutes later, someone pulled up next to us and asked if he was my dog. As it turned out, they had found the same dog the previous day and had him scanned for a microchip by their veterinarian, too. But, their veterinarian's microchip scanner had returned an "unreadable" alert. Did you know that not all microchip scanners can read all brands of microchips? Without any information about the dog or his owner and unable to take him in, they released him back onto the street hoping he'd make his way home.
By now it was well after 5:00pm. Vets were closed. Local shelters were closed. And, with a dog-reactive dog of my own back at home, I couldn't take him in for the night. I posted him to the city's lost and found pets page on Facebook, but posts had to be approved first and I didn't know how long that might take. I stood in my driveway, the dog still leashed by my side, and started contacting friends to see if anyone could keep him for the night—I couldn't bear the thought of him spending another night alone on the streets, without food, warmth, or protection from oncoming traffic. Just then, a car passing by stopped suddenly in front of me. The dog became really excited, pulling toward the car. The passenger door swung open and a very excited woman came running over, crying tears of pure joy. The dog, Ranger, was hers. She'd just moved to the neighborhood two weeks earlier. In the chaos of moving and unpacking, she hadn't thought to update Ranger's microchip registration and she'd removed his tags because they had an old address and phone number engraved on them. She even had a GPS tracking collar for Ranger, but hadn't found the box she'd packed the charger in yet. And, without access to a printer, she had not yet made lost dog signs to post around town…
This devoted dog owner had taken all the steps she knew to make sure if her dog ever became lost she could quickly and easily be reunited with him.
They'd all failed her when it mattered most.
Microchips are an essential tool for dog owners and we'll always recommend them as a safety measure. Still, they have their limitations. If someone finds your lost dog, they'll need to take him or her to be scanned for the microchip. The veterinarian or shelter worker that scans the dog will need the right scanner for your dog's chip. And you, the dog owner, will need to make sure contact information is always kept current, something that can easily slip your mind during the chaos of a move.
GPS tracking collars and tags are another wonderful tool, but they often require programming and can be heavy, bulky, and cumbersome to our smaller fur-family costly service fees. They use batteries that need to regularly be charged or replaced to keep them functioning properly, and they aren't reliable in areas with limited cell phone coverage.
Standard identification tags will need to be custom engraved and replaced with every name, address, or phone number change. And, they pose privacy and safety concerns to some pet owners that don't want their personal information on display.
And, while lost pet posters can help a dog return home, too, they can create a very real safety and security risk. People tend to be protective of their personal information, but when they lose a pet they set privacy concerns aside in a desperate attempt to find them. Posting over social media or hanging flyers on telephone poles and store windows with personal information like email addresses, phone numbers, names, addresses, and family photos almost always lead to false sightings and prank calls at best. A worst, it opens the door for scammers to prey on a heartbroken dog owner.
Now, there's a better way.
Pamela Fusco, a former U.S. Navy and Citibank Cybersecurity Veteran and a former member of the US Presidential White House staff, was determined to find a better way to connect people with their lost pets after the tragic loss of her own dog. The pet was wearing outdated tags as the family had just relocated and, after spending hours posting flyers around town, the only calls she got were from pranksters phishing for personal information. Fusco couldn't believe there wasn't an easy, reliable, and secure way to connect pets with their owners without the need to share personal information. That's when the idea for ZuluTails was hatched.
It had to be something easy, that didn't require all sorts of complicated bells and whistles like batteries or apps. It had to be fast, to help reunite lost pets with their owners as soon as possible. It had to be secure, so other pet owners wouldn't face the same heartbreaking scammers and prank calls she'd dealt with in the search for her own pet. And, it had to be affordable enough that all pet owners could benefit.
How does ZuluTails work?
ZuluTails is the only smart pet tag that provides a safe, secure, easy, and instant way to connect lost pets to their families.
When you sign up for an annual membership, you'll receive a pet tag lasered with a unique seven-digit number (called a "universal pet identifier" or UPI) and a QR code that connects to a profile you'll create with a photo, your pet's name, any medical conditions they have, and important information you want to share about their personality. Because so many of us have more than one furry family member, ZuluTails offers a discount for additional pet memberships.
If your pet ever goes missing, anyone with a cell phone can simply scan the QR code found on their tag to be instantly connected to your pet's portal where they'll be prompted to click "contact owner". You'll receive a text and email alert from ZuluTails indicating that your pet has been found and how to reach the finder.
There's no need for the finder to take your dog or cat to another location to be scanned for a microchip. There's no need to recharge or change batteries in a heavy, bulky collar. And, your personal, private information is never shared with your pet's finder.
Simply put, ZuluTails is the smarter, safer, and more reliable way to be reunited with your lost pet.
To learn more and provide a secure and reliable way for your pet to return home, visit www.ZuluTails.com.
Enjoyed this article? Pin it!