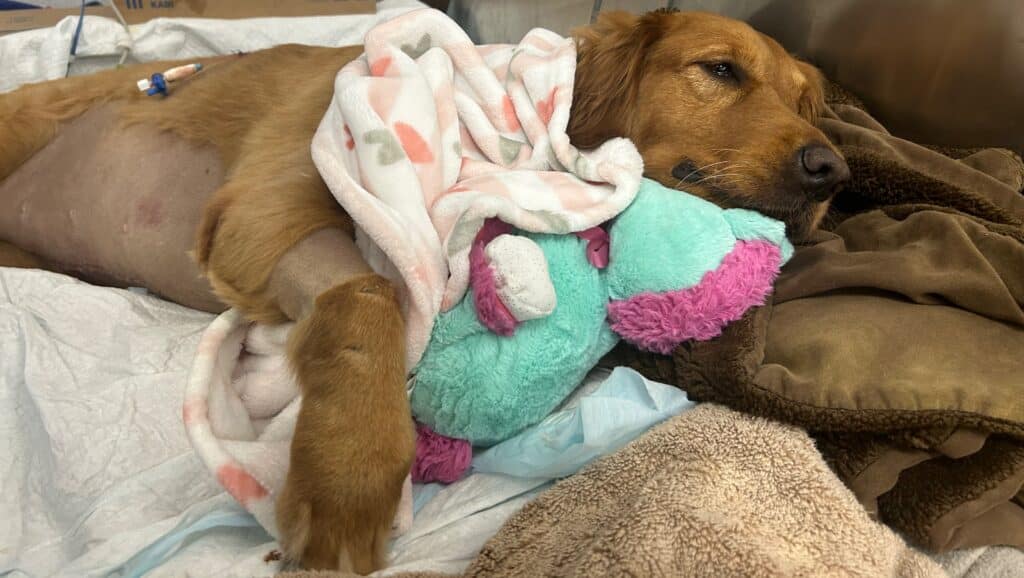 Golden Retriever In Need Of $400 Gets Help From Neighborhood Kids' Who Opened A Lemonade Stand For Him
FacebookTwitterSubscribe
"This post contains affiliate links, and I will be compensated if you make a purchase after clicking on my links."
Kids from a neighborhood in Orlando, Florida opened a lemonade stand to raise money and help pay the vet bills of a Golden Retriever in their community that was hit by a motorcycle.
Stevie, the five-year-old Golden Retriever owner by Marisol Serrano, got hit by a motorcycle on the night of September 14, Thursday.
According to WESH, Stevie got hit by the motorcyclist while she was greeting Serrano's daughter who just came home from work.
After getting hit, Serrano's daughter saw Stevie collapse and barely had time to process the incident before the motorcyclist drove off the scene. Serrano recalls, "She [Serrano's daughter] was like, 'Hey, hey, you just hit my dog!""
Due to the accident, Stevie was left with a punctured lung and fractured ribs. And she had to spend six days in the intensive care unit.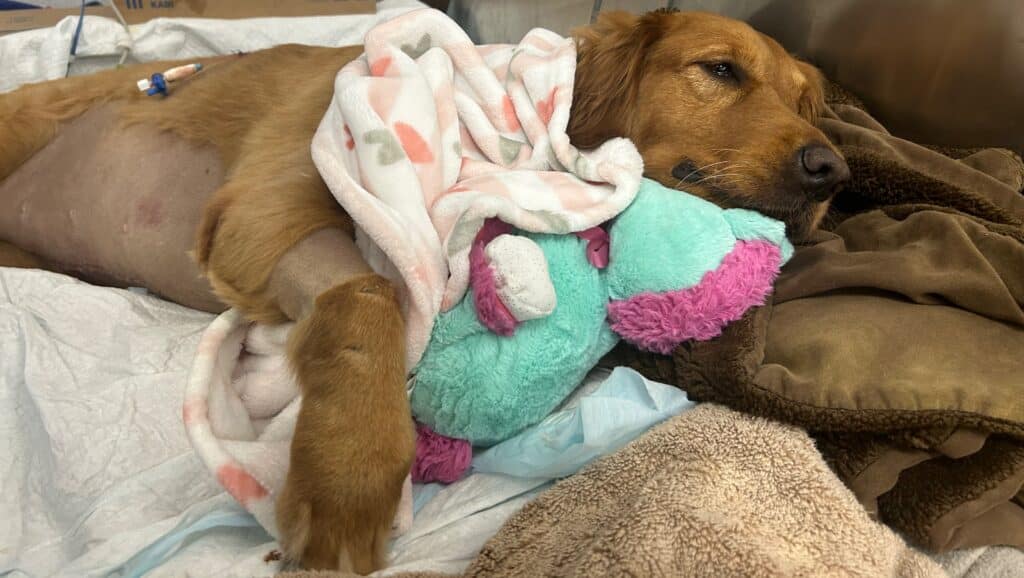 When Serrano rushed Stevie to an animal hospital for surgery, she reveals to USA TODAY that while her beloved pooch was in the hospital, she thought, "Please let the dog live. I don't want her to suffer because I made a selfish decision of keeping her alive."
Fortunately, the surgery was able to save Stevie's life. However, while talking to USA TODAY, Serrano said she didn't think of the $13,000 vet bills because she was too focused on her dog's well-being and recovery.
And that's when the neighborhood kids enter the picture — they decided to open a lemonade stand to help pay for the pooch's vet bills.
Nine kids organized the lemonade stand and sold cookies, brownies, water, and of course, lemonade.
Furthermore, to make sure they can make as much money as they can for Stevie, they put up posters with adorable photos of the Golden with a QR code attached for those who didn't have cash with them.
One of the kids who organized the lemonade stand said, "Most people just stopped by and gave money because it was Stevie."
And on September 24, the kids handed the $400 cash they raised and earned for Stevie to Serrano.
"I literally just cried. It was so special," Serrano said.
Serrano said that more than the monetary donation, the visits and the support from the community has helped with her pooch's recovery and health.
She tells USA TODAY, "The first day they came to see her, she didn't even want to get up. Because it hurts, you know. And when she saw the kids, she literally got up and her tail (wagged)."
Serrano also reveals that she kept getting messages about how people can help Stevie, so she set up a GoFundMe, which has now reached its $13,000 goal.
You can follow Stevie's recovery journey on her Facebook page here.