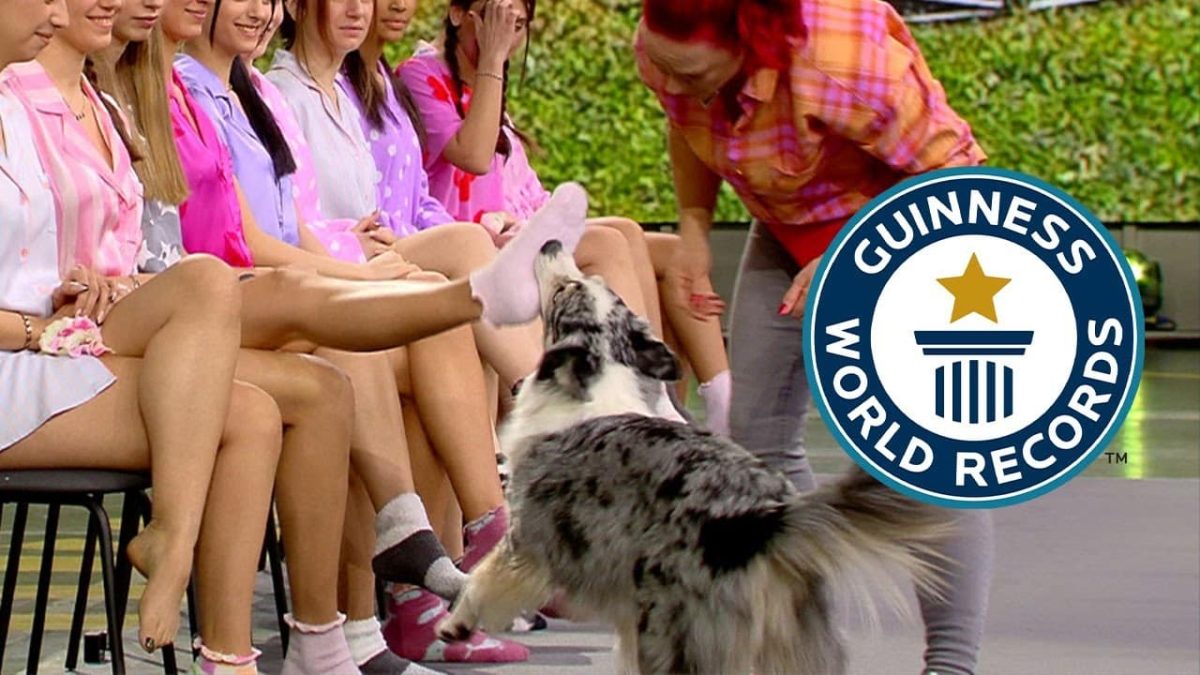 Australian Shepherd Daiquiri Adds A New World Record Under His Belt
FacebookTwitterSubscribe
"This post contains affiliate links, and I will be compensated if you make a purchase after clicking on my links."
An Australian Shepherd from Canada earned another Guinness World Records title after successfully removing 21 socks from people's feet in one minute.
The dog, named Daiquiri, and his owner, Jennifer Fraser, traveled from Canada to Italy to participate in and attempt to set another record on the TV series Lo Show Dei Record.
The Guinness World Records called the amazing duo 'serial record breakers' because they hold a total of 12 world records! Some of these records, not including the most recent one, include:
The most tricks performed by a dog in one minute – 60
The fastest time to walk 30 metres with a dog weaving through the legs – 13.55 seconds
The fastest time to complete five wall runs by a dog – 9.240 seconds
The fastest 30-meter dog recall – 17.54 seconds
The most clothes retrieved from a washing line by a dog in one minute – 18
The most toys retrieved by a dog in one minute – 15
The most weaves through a person's legs by a dog in 30 seconds – 37
The fastest time to walk 30 metres with a dog's paws on the feet – 42.03 seconds
And during the show, Daiquiri successfully set the record for "the most socks removed by a dog in one minute" by removing 21 socks from 11 women.
Daiquiri was given three attempts to set the record and Fraser wasn't allowed to touch the pooch, but could command, guide and encourage him.
According to the Guinness World Records, Daiquiri successfully removed 20 socks during his first attempt, matching the number set by previous record holders (Lilu and Briana from California) from almost a decade ago.
However, on Daiquiri's second attempt, the dog became more determined, thanks to the audience's and Fraser's encouragement, and successfully removed 21 socks.
Before setting the new world record, Daiquiri and Fraser put on a show for the audience with the pooch's incredible tricks like rolling around, praying, and jumping on his owner's back among other talents.
Surely, this won't be Daiquiri's last world record and will keep on surprising us with more paw-mazing records in the future!